bevis
/bee-vus/
Swedish to English:
noun
that which tends to prove or disprove something; ground for belief; proof.
evidence; proof; piece of evidence; note of remittance; receipt; remittance-note; allegation; token; body of evidence.
verb
record something to the blockchain for permanent, undiputable proof

"hey man, why don't you bevis that idea so everyone knows it's yours?"
Two buttons – that's all you need!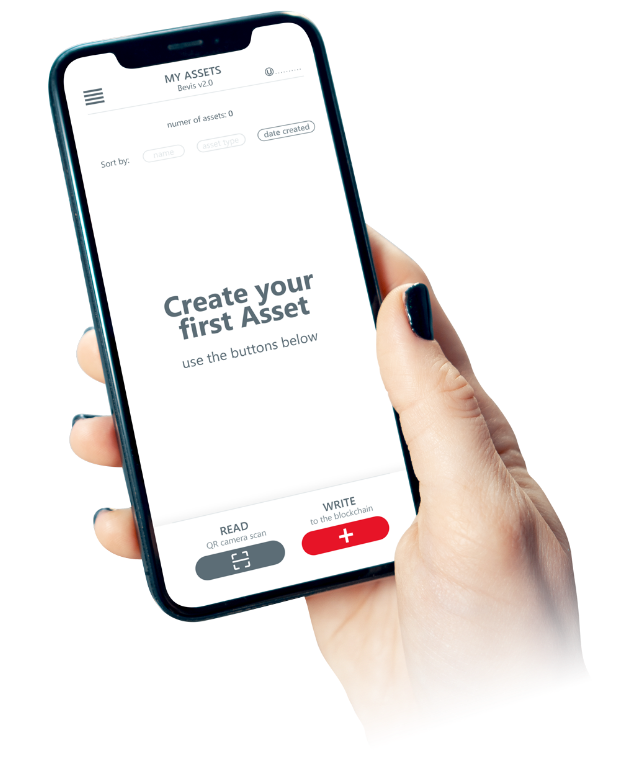 Bevis for Business
Cut down on fraud, counterfeits & protect your brand while giving your valued customers a window onto your factory floor. Transparency builds consumer confidence!
See Bevis
in Action
Enter a 6-digit Asset ID and learn the story behind the asset.
Enter a 6-digit Asset ID
and learn the story behind
the asset.
Don't have an asset ID? Click the button and get a random result.
Don't have an asset ID?
Click the button and get
a random result.
We're Here to Help
Using Bevis is easy & fun. Our team is standing by to help to help you put it to good use. We can even suggest Bevis can make your world more honest & transparent.
You can contact us via Whatsapp, Telegram or contact form.
Frequently asked questions...
What kind of assets can I tokenize with Bevis?

There is no limit to what you can tokenize with Bevis. You can quickly tokenize your car, and save service records to the blockchain. Or, tokenize that new expensive luxury item receipt and help prove it's authentic when you're ready to sell. Or tokenize your marriage, and keep a permanent record of relationship events. The possibilities are limited only by your imagination!

Why should I use a public blockchain to serialize my products?

A public blockchain works like a one-way, read-only email inbox. Once you attach a Bevis Asset ID to your goods, you can permanently connect any digital media to that Asset ID, and make that same information instantly available to your consumers, giving them a new level of transparency. Share a quality control report, bill of lading, inspection video or your latest company registration data with pride!

Can I encrypt my digital media and still benefit from Bevis?

Sure! Whether you secure your file using proprietary or standards-based encryption tools, or even the encryption options provided by the Bevis app, you can still benefit from the immutable connection between your digital media assets and their proof of existence, provable by way of a public blockchain.

What Blockchains are supported by Bevis?

Bevis is all about options. When posting with Bevis, you can choose between Bitcoin, Bitcoin Cash, Litecoin or Ethereum. Want extra redundancy? Post to all four of them for even more proof! We keep an eye on emerging technologies and blockchains, and we're adding new features all the time. Let us know if you think something is missing!

I accidentally posted something to the wrong Asset ID. Can I delete it?

Absolutely not. The blockchain is forever. It's unhackable, permanent & cannot be edited in any way. So it's ultra important to check your post before making it public, as it cannot be undone.
Your message has been successfully sent!
Contact form is not valid.
About us
Bevis Singapore Pte Ltd
25B Loyang Crescent #03-15
Singapore 506817
service@bevis.sg
About us
Bevis Singapore Pte Ltd
25B Loyang Crescent #03-15
Singapore 506817
service@bevis.sg